🌐 SOCiAL
| | |
| --- | --- |
| 🡆👙 Tumblrblrblr | official kid marscat visual archive! pixel art, graphic design, film stuff, selfies and more! |
| 🡆📽️ Letterborks | what marmcarts is watching, liking and hating in film. lots of cool movie lists, too! |
| 🡆💌 gmail email mail | let's make something cool! contact me with ideas for projects, tell me why you wanna make em, and ill get back to ya! |
💕 MY FAVORITE THINGS
🡆🎞️ my top 15 favorite films
🡆⚙️ objectivism
🡆🎱 occultism, hermeticism, traditional symbolism
🡆🌎 hyperculture
🡆👁️‍🗨️ jodorowskian tarology

born in Puente Alto, Chile, kid marscat is a filmmaker, musician, pixel artist, game developer, graphic designer, software developer and media archivist. she owns the Mesmerize company, which produces and distributes music, films and video games worldwide and online. she is married to game designer and programmer dcat. she has a cat called cheburashka which she loves very much. more information on each section of this webzone.
🍔 SUPPORT MARSCAT
making all them things is very difficult for one girl doing it all by herself, so if you'd like to support my music, artworks, projects, anything or everything, check out these links:
👍 ENDORSE MARSCAT
show everyone online that you know what a marscats is by featuring a small part of it on your site! copy this or copy that:

🤝 WANNA COLLABORATE?
if you'd like to work with me on any project involving music, video, visual art or design, don't hesitate to email me at kidmarscat@gmail.com
2011–present. i've made stuff for film, digital video, and i've also acted a couple times too. i hope to do more of this kinda stuff in the future! ミ☆
🎥 FILMS BY MARSCAT
📹 MUSIC VIDEOS BY MARSCAT
🎞️ FILM RESTORATIONS BY MARSCAT
2002–present. fun times ◕‿◕
🎭 MUSIC PROJECTS
these are my many musical projects, exploring the full scope of worldwide music from present to past, from east to west, from the sacred to the mundane.
note: i record, write and produce all the music for these projects on my own, unless noted. some of these projects are more serious than others, some of these have only a few releases, some of these aren't even real anymore.
🏛️ MY MUSIC LABEL
i founded my label Mesmerize Records in 2011 to serve as a home for all the obscure, struggling and unknown artists of the world. it's also where I release most of my music and projects by friends, foes, and people i admire in music. there's also Savant Record Series, which is a collection of new experimental music from around the world.
🏭 MUSIC VIDEOS
🎼 FILM SCORES
🎧 MUSIC I REALLY LIKE
these are not only my favorite bands in the world, but the ones that have been the most influential to my music and life. i owe everything i've done to their music and stylings, and the philosophies, ideas, and emotions behind their works.
2002-present. i learned pixel art only really so i could make assets for games. i learned graphic design because i needed artwork for my music releases and i couldn't pay anyone else to do them. necessity truly is the path towards talent haha…
👾 PIXEL ART
🖼 TELEGRAM STICKERS
📐 GRAPHIC DESIGN
2015-present. video games were my first artistic love, but i didn't try my hand at them until recently. I make games for my video game development and publishing company, Mesmerize Games, with DCAT from Gato D. these are my complete and upcoming video game projects, which you can play right now!
💾 DEVELOPED BY MARSCAT
👹 DOOM MAPS
🛠 MODS AND TRANSLATIONS
💎 CRYSTAL CAVES HD LEVELS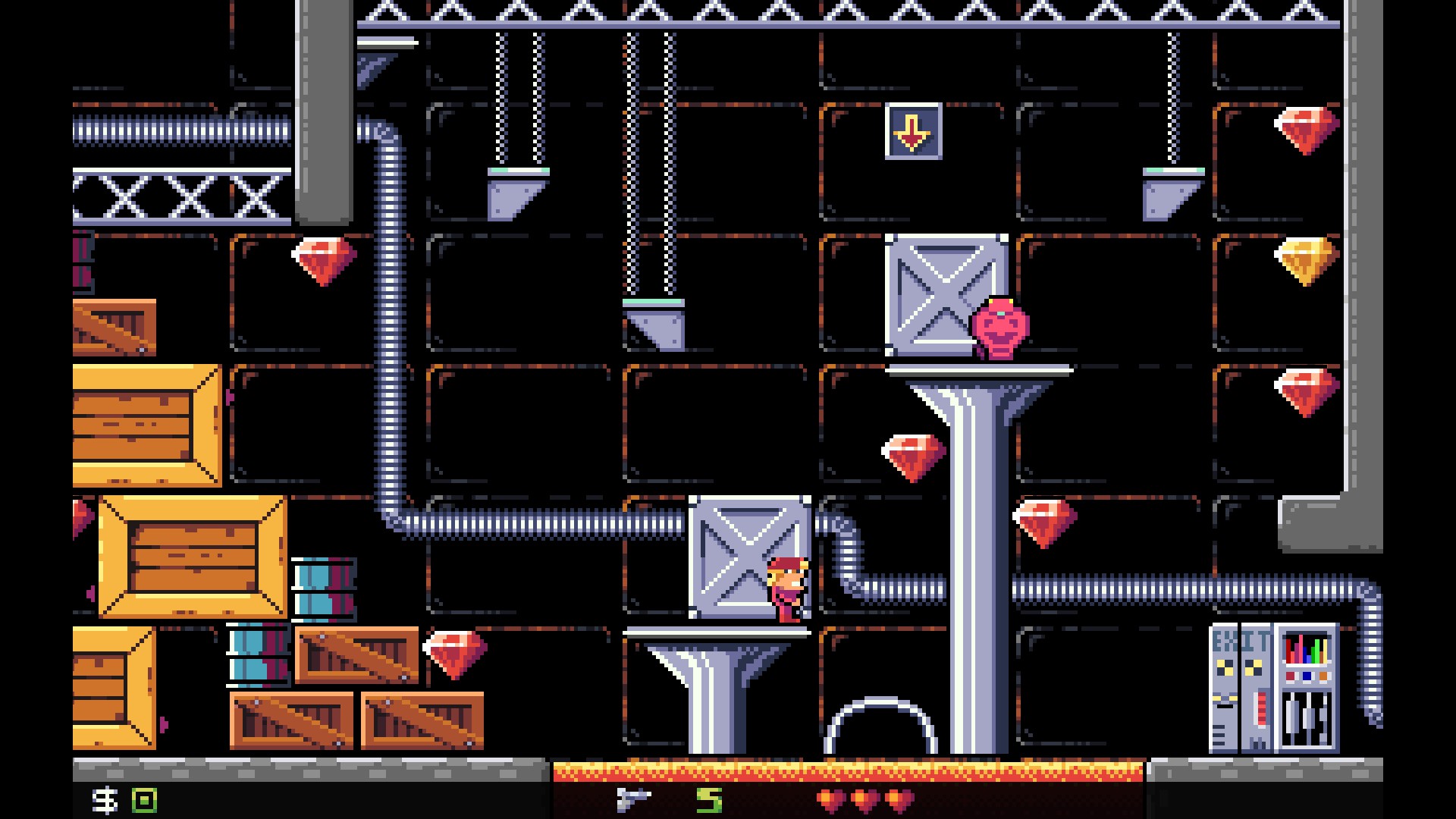 KMC #01 - I. Kraftory
this is a section for everything else i do, that doesn't fit in the other categories of doin thangs.
💡 PROGRAM
🏛️ ARCHIVISM